COMPOSER
GUITARIST
TEACHER
PROJECTMAKER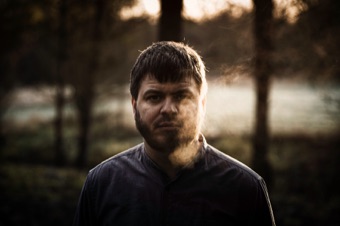 Gorm Askjær is a guitarist and composer living in Aarhus, Denmark.
He has a background in jazz and improvised music, but is currently working with both classically trained as well as improvising musicians, trying not to get to much caught up in speculations about genres. His music is adventourous and creates many different soundworlds, while maintaining a personal focus and tone. Compositions are written both for his own bands or individual projects, as well as comissions from others.
Besides his own music Gorm is also teaching and is involved in different kinds of cultural and artistic projects, arranging concerts etc.
EDUCATION
Advanced Postgraduate Dimploma (composition)
The Royal Academy of Music in Aarhus
Master of Music (composition)
The Royal Academy of Music in Aarhus
Bachelor in Music (guitar)
The Royal academy of Music in Aarhus
Bachelor of Arts, BA (musicology)
University of Aarhus
STUDIED WITH
Uffe Steen, Jakob Bro, Marco Cappelli, Karsten Aaholm (guitar)
Simon Steen-Andersen, Butch Lacy, Django Bates, Adam Rudolph (composition)
Lasse Laursen (instrumentation)
Henrik Winther (acoustics/psycho-acoustics)
TEACHING AT
Aarhus Musikskole (present)
Musikskolen Laura, Den Kreative Skole Aarhus, Vejle Musikskole, N. Kochs Skole, Gudenåskolen, Unge Hjems Efterskole (past)
Workshops and private lessons
BANDS/ORCHESTRAS (past & present)
Gorm Askjær Trio, Gorm Askjær Secret Safari, Aarhus Improvisers Orchestra, The Great Silver Beauty Box, Bubo Complex, FRIsyre, Guitars & Rainbows, Hulepalads, Kejser Pingvin, Sammensurium, Fiery Banana Djengis Khan?, Orangevelvet Wasserdunkel, Septet Müh, The Small Bang Band, Indianerne, Brave Young Warriors of Improvised Music, The Ney Quintet, G-man and The One Hand Band, Klangkarate, Kalånilej, Når Far Laver Sovsen.
PROJECTS AND STUFF
Aarhus Jazz Festival (artistic director - present)
Jazz I Trekanten (board member)
Aarhus Jazz Festival (board member)
Jazz Mig I Øret
X Marks The Spot
MEMBER OF
DJBFA
DMF
HAS PERFORMED WITH
Michael Blake, Thomas Agergaard, Sofia Jernberg, Jesper Zeuthen, Jakob Buchanan, John Ehde, Adam Pultz Melbye, Thomas Eiler, Anders Banke, Jesper Løvdal, Claus Waidtløw, Lars Greve, Tobias van der Pals, Kresten Osgood, Bebe Risenfors, Alexander Kraglund, Jacob Danielsen, Lydenskab and many others