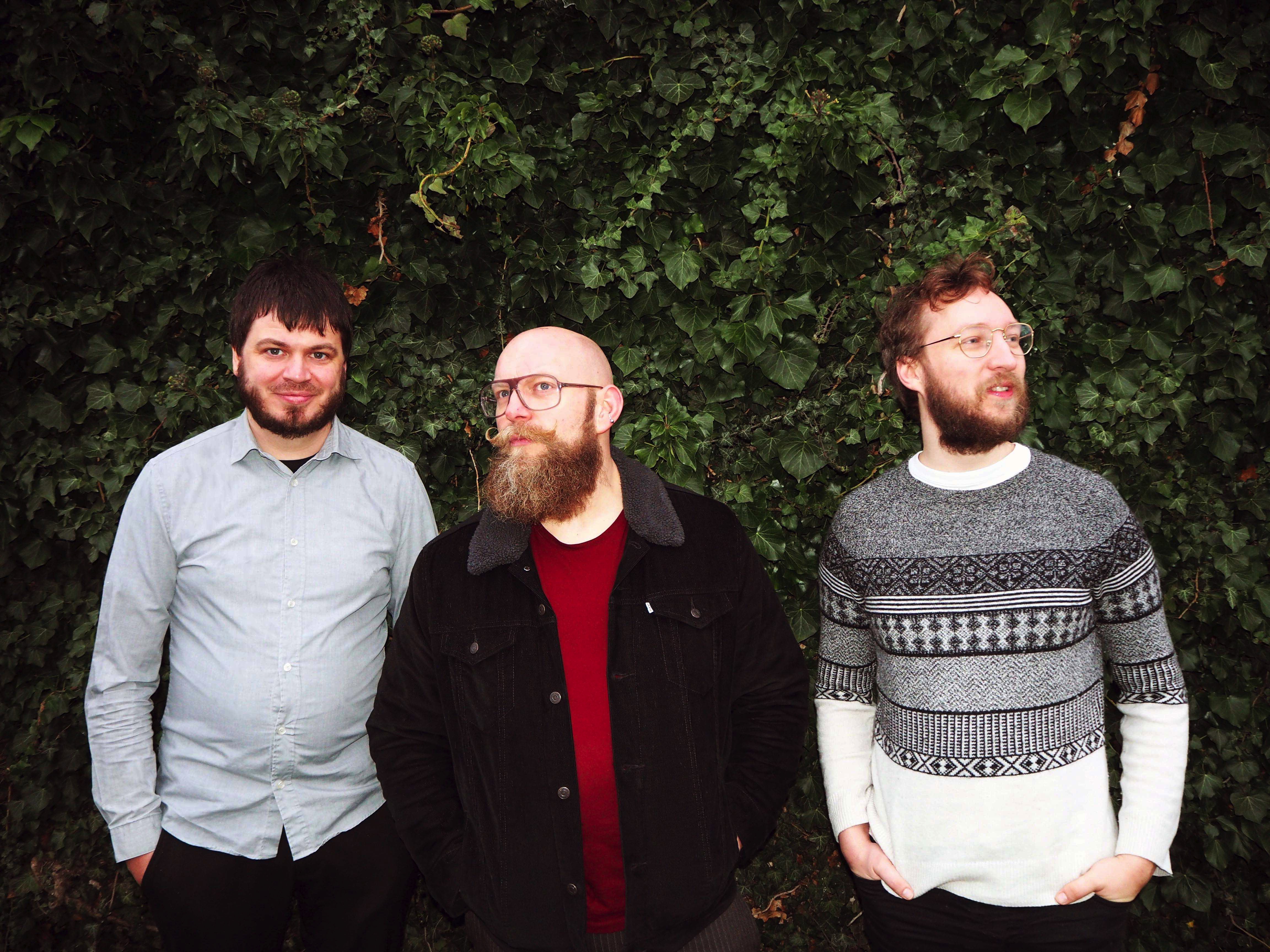 Gorm Askjær Trio brings together three Danish jazz musicians who have played together for years in different orchestras, but are now heard for the first time simply as a trio. Their first album Blodmånen og Dig (The Blood Moon and You) was released in May 2020 on Jaeger Community Music, followed by the EP En Særlig Gåtur I Parken. The music is intimate and the trio interprets the moods of the different compositions vividly and playfully. Within the framework of the compositions, there is a great deal of freedom for each musician and the result is exciting and flowing music with both humor, depth, swing, celebration, reflection, tradition and innovation.
ABOUT THE MUSICIANS
Gorm Askjær is a guitarist and composer who works in the borderland between jazz and classical music. He has made a name for himself with his own bands, GA Trio and GA Secret Safari, and has also composed larger works for jazz- and classical orchestras. The latest example is 'Curiosity Symphony' for Aarhus Sinfonietta and Aarhus Jazz Orchestra with 2 soloists.
Jens Mikkel Madsen is a sought after jazz bass player who has received a great deal of attention in a variety of contexts including in orchestras such as I Think You're Awesome and Kasper Staub Trio.
Thomas Eiler is a hard-hitting and nuanced drummer with attitude and personality. He has success with the band SVIN, moving in the borderland between abstract rock, drone-based folklore and ambient noise
TRIO+
The trio is also available in an extended version that provides even more timbres and wider sonic range on the musical repertoire. Here they are joined by saxophone player Cesar Joaniquet, who with his personal tone has made a name for himself both with his own projects and as a permanent member of the Aarhus Jazz Orchestra - and as the last edition to the final quintet we find the classical cellist Malthe Volfing Højager. The expanded trio plays new
compositions tailored to this constellation.
BACK HOME AGAIN IN INDIANA
DANISH
Blodmånen og Dig er et helstøbt album med dybde og vidde nok til, at holde i meget lang tid. Det er et af den slags albums, der hele tiden fremviser nye sider. Flydende, skarp, kontant, poetisk og åben jazz. Jeg er både (be)rørt og begejstret.
– Niels Overgård, JazzNyt
Der er noget mildt og blidt over musikken på Gorm Askjær Trios nye album, Blodmånen og dig. (…) Gorm Askjærs guitar danser sanseligt smukt og sensitivt med strengene på Jens Mikkel Madsens kontrabas og de nuancerede stikker i Thomas Eilers hænder. Minimalismen i musikken gør det muligt både at nyde detaljer og helhed. Og dét i sig selv er en kvalitet. Musikken fremstår som levende, legende og homogen, og det skyldes ganske givet, at de tre musikere kender hinanden så godt.
– musikanmelder Ivan Rod
Lyden af nutidig moderne minimalistisk jazz, der bevæger sig roligt i skumringens hviskende skær, et sted langt ud i skovens dybe stille uro, hvor fantasien får frit spil
- Side 33
ENGLISH
Askjær's compositions for his new trio (…) radiate a strong sense of freedom and open spaces. The melodic, intimate and breezy interplay of the Askjær Trio brings to mind immediately the Americana era of American guitar hero Bill Frisell. Askjær does not attempt to follow the sonic universe that Frisell has created but he succeeds to suggest a Danish twist to the now already iconic Americana sound.
– Eyal Hareuveni, Salt Peanuts
Guitarist Gorm Askjær leads bassist Jens Mikkel Madsen and drummer Thomas Eiler in a trio date that's about as no-frills as it could possibly be (...) The common denominator on 'Blodmånen Og Dig' has to do with the freedom embraced by all three within the pre-ordained structures of the nine pieces. A welcome degree of playfulness also pervades these elastically executed performances, which help make its forty-four minutes so engaging.
– textura
(translations of the Danish reviews can be found in the English press text)